El Husseini participated in the World Conference of Humanity in Abu Dhabi No victorious in wars of all kinds, the human brotherhood is the inevitable human destiny
The Secretary-General of the Arab Islamic Council, Dr. Mohamad Ali El Husseini, participated in the World Conference of Human Brothers in Abu Dhabi under the patronage and presence of Sheikh Al-Azhar Dr. Ahmed Al-Tayeb and Pope Francis.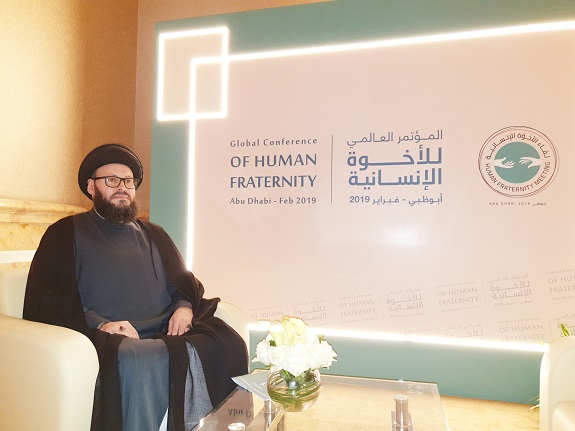 On the sidelines of the conference, Dr. El Husseini met a large number of participants from enlightened religious scholars, open thinkers, advocates and academics. He held rich and useful dialogues on the topics of the conference, all of which focused on human life and on the need to maintain and respect them.
El Husseini presented a working paper for the conference under the title "Human brotherhood as the inevitable human destiny", in which he tackled the concept of humanity from an Islamic religious perspective explaining how the Holy Quran dealt with man as the center of life and how to make human, ethnic, national and national communication as a prerequisite Humanism means that human cognition is not merely a passing consciousness of individuals or groups, but a fundamental value for the development of man.
El Husseini stressed in his paper that the origin of man is communication and love. All human beings come from one father and one mother. Imam Ali Ibn Abi Talib expressed the best expression of the meaning of humanity by saying: "People are two types; either your brother is in religion or your counterpart in creation "He said.
He added: "Hence, Islam categorically rejected the severance of human brotherhood because of religion and doctrine and so on, as do extremists, extremists and fanatics who did not understand and did not understand the broad human purposes in our religion. Islam, on the contrary, committed all Muslims to the duty to guarantee and care for the rights of non-Muslims through non-exposure to their beliefs, non-adultery, tolerance and pardon and cooperation with them on charity.
El Husseini noted that the history of mankind teaches us a very important lesson: that religious, racial, ethnic, and other wars, in addition to ideological differences, culture of hatred and contradiction and exclusion of others, produced nothing but ruin and death for all. The biggest loser is human and human.
In his paper, El Husseini affirmed that preserving human beings, which is the basic building block of the human edifice, inevitably requires the rule of tolerance, pardon, coexistence and acceptance of others. Humanity is in all its course compulsory and essential to return to the wellspring of human brotherhood. The inevitable humanity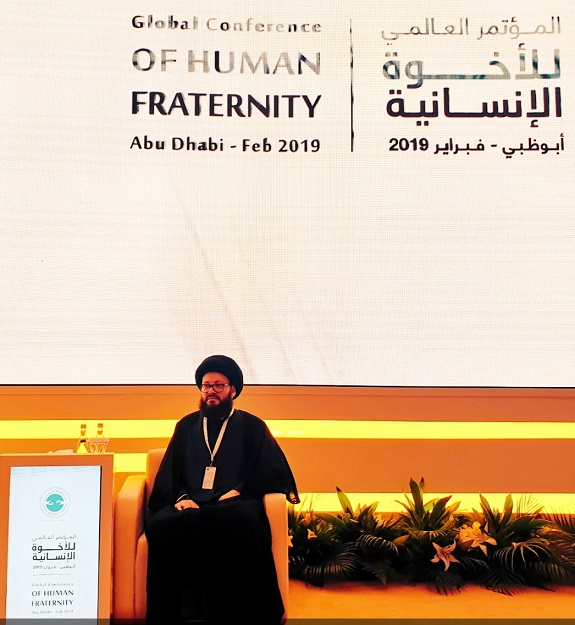 .