El Husseini met Rabbi Abadie, congratulating Eid Al Fitr: Together for dialogue and building communications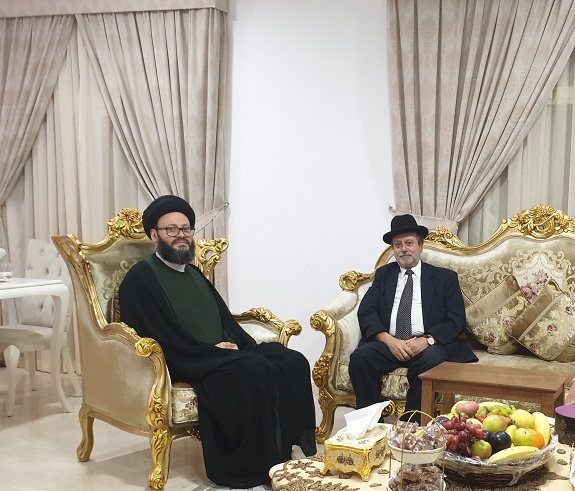 Mohamad Ali El Husseini met at his home in Abu Dhabi, the rabbi of the Arab Gulf, Dr. Elie Abadie, congratulating him on the occasion of Eid Al Fitr.
El Husseini assured the rabbi that this meeting is a meeting of peace, affection and brotherhood, and that he addresses the People of the Book through logic and Quranic utterance: "Say, O People of the Book, come to a common word between us among you."
He also pointed out that through dialogue, constructive bridges are being built, especially in the Arab region and the Middle East, to establish a new stage for future generations, which must realize that hand in hand with the People of the Book and side by side to serve humanity and benefit nations and peoples to achieve peace through the approach of tolerance, moderation.
For his part, the rabbi expressed his happiness with this meeting, which he hoped would present alongside the Abrahamic religions a message of peace, coexistence and tolerance.
At the end of the meeting,Mohamad El Husseini invited the rabbi to the breakfast table to share food together in a scene that reflects tolerance and peaceful coexistence among the People of the Book.